Santa came down our street on Thursday on his sleigh, with Christmas music playing really loud, it was so cool. He's done that around here since I was a kid, I remember running outside with my sisters & brother to see him hand out sweets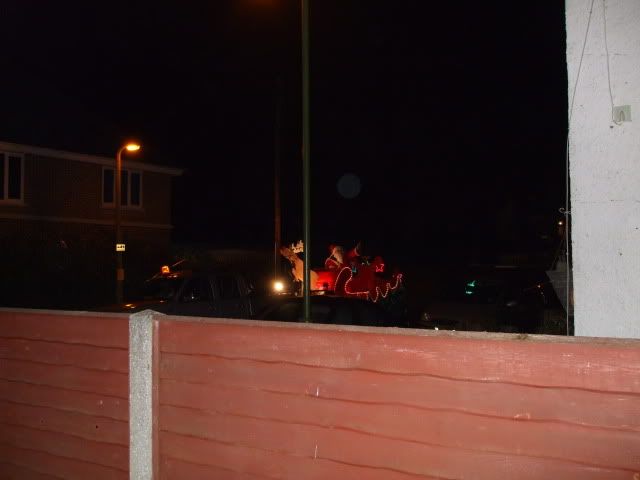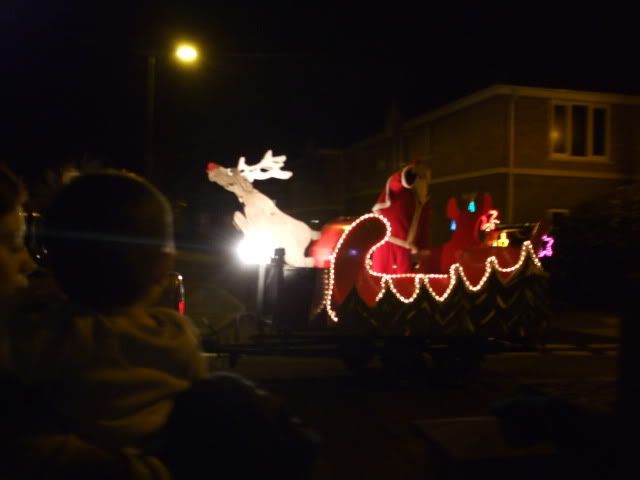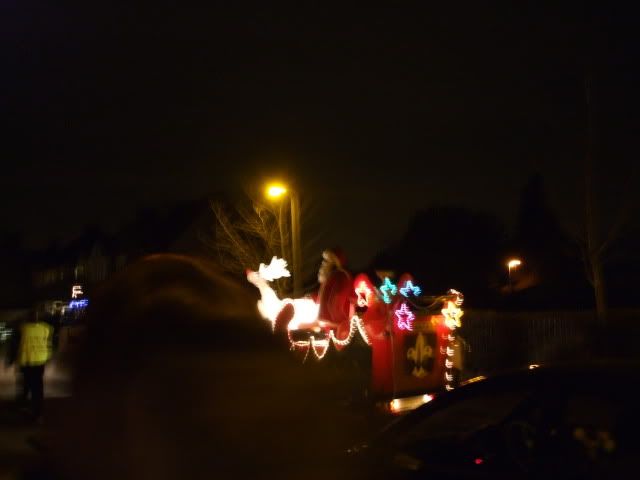 It's very dark but here you can just about make out the number plate - SANTA lol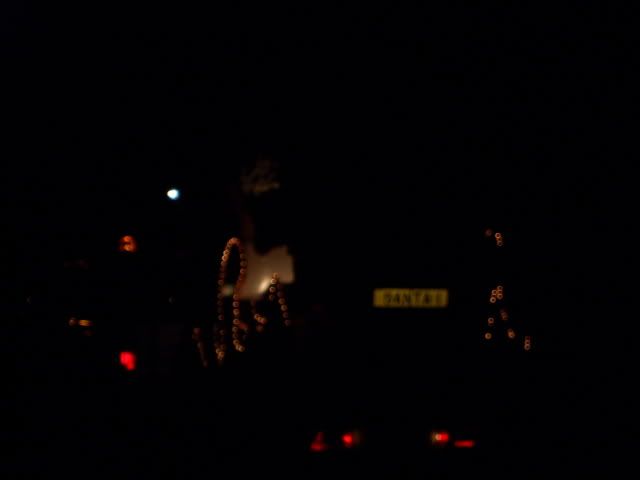 Today waiting to see the man himself!
He was such a good boy!! He was reluctant to sit on his lap and wouldn't quite look at the camera, but when Santa gave him a gift Draven said "Thank you Santa!" Awww my heart melted, he's such a good boy! Then when we walked out of the grotto, he was waving saying "bye bye Santa!" I literally feel my heart warm up when he's so cute like that!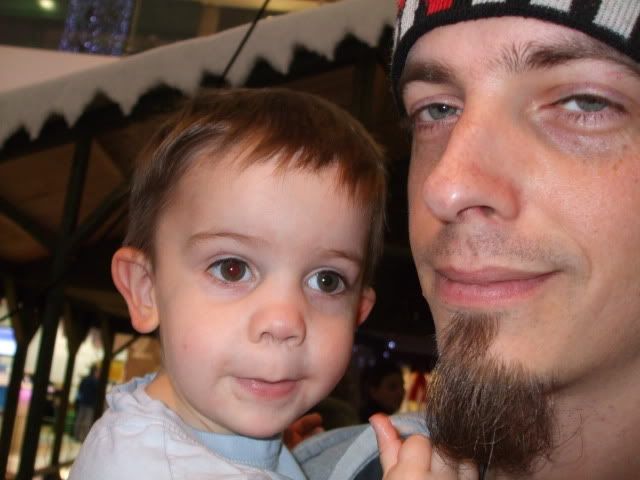 I had to take a photo of a photo here, they wouldn't let me take my own picture!!!